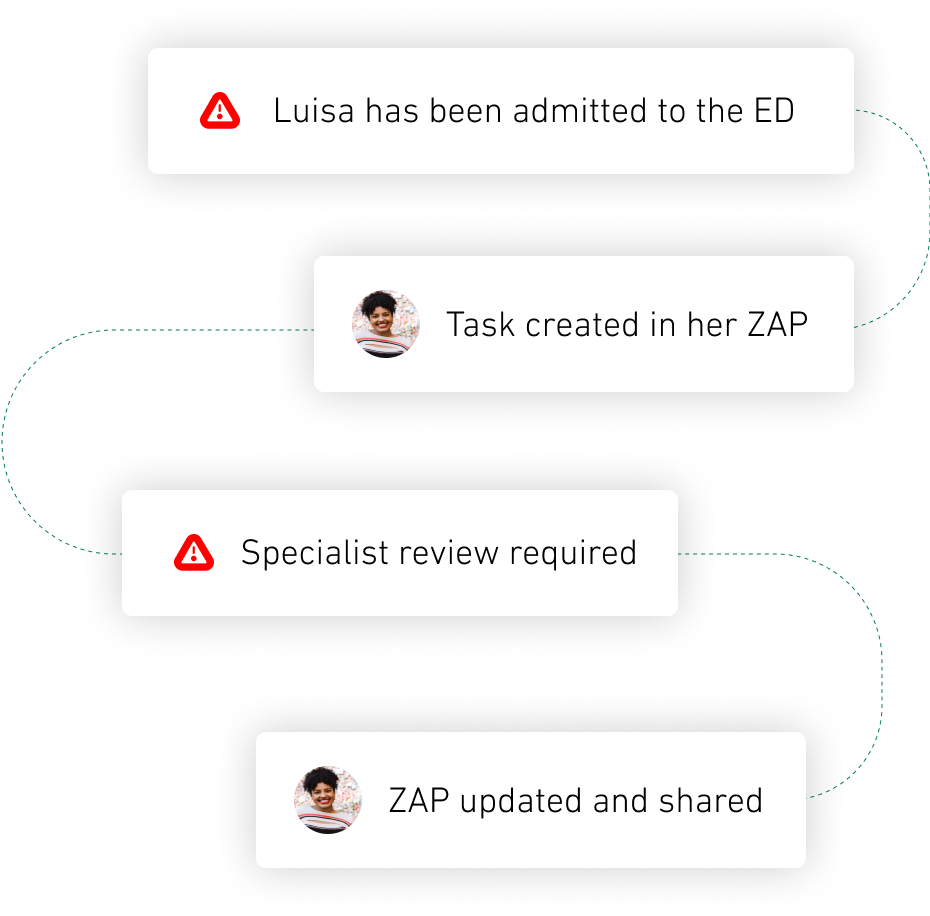 The Zus Aggregated Profile (ZAP)
Building the whole story.
The point of patient visits is to build trusting relationships – not read computer screens. A ZAP is a single, shareable view of a patient that makes it quick and easy for care teams to understand all of a patient's recent health experiences.
Learn about ZAPs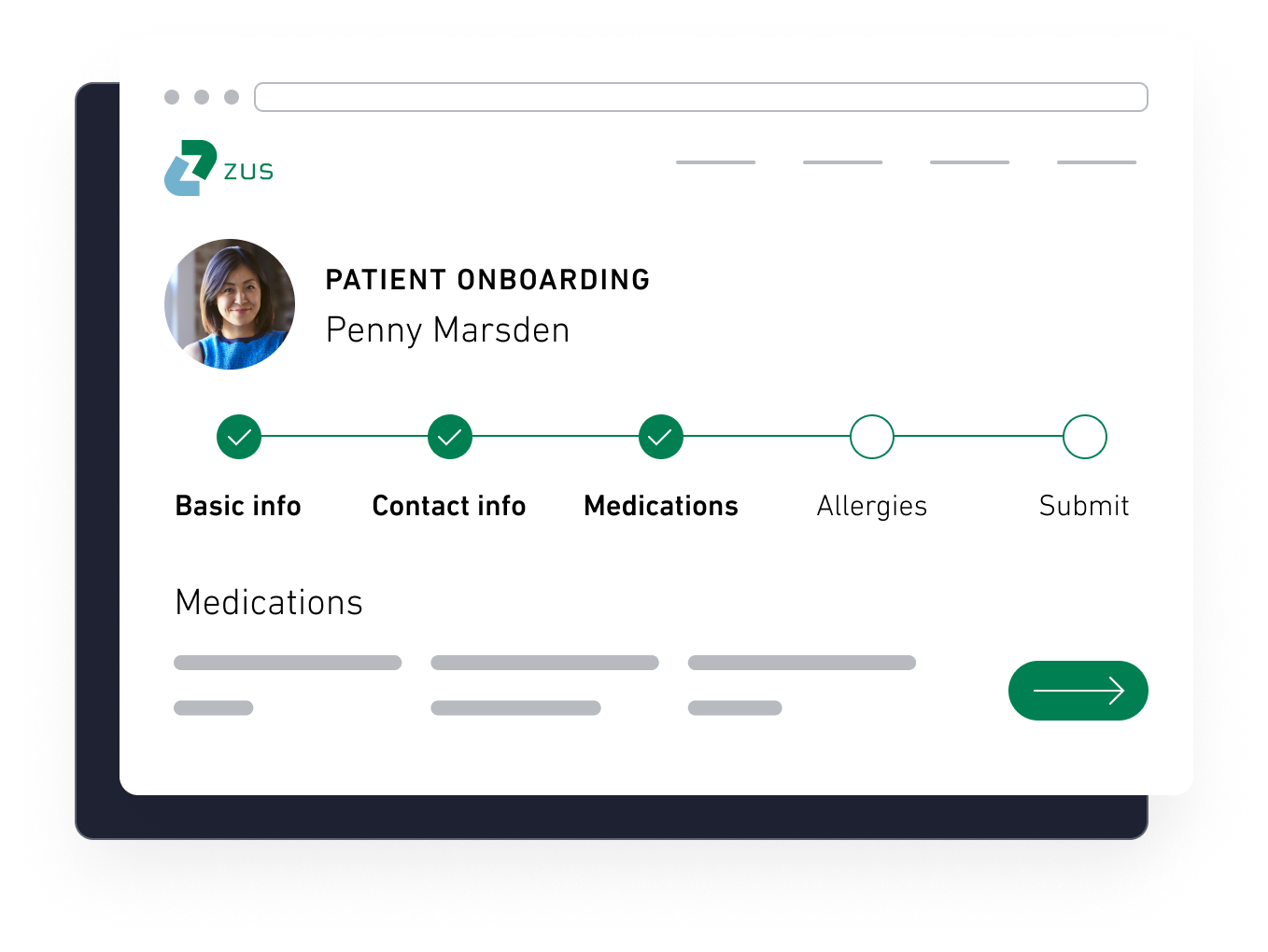 New Patient Onboarding
Kill the clipboard for good.
Delight your patients by removing the burden of completing their entire health history from scratch through our dynamic pre-population. Delight your care teams by making that data easy to find, understand, and use in the first patient visit (what a novel concept!).
Learn about pre-population