Canvas and Zus
Leveraging data to optimize unique care models and patient experiences
Zus Integration in Canvas
Canvas has partnered with Zus to integrate the Zus Aggregated Profile (ZAP) directly into patients' profiles in Canvas. Through this integration, Canvas customers can leverage the bidirectional integration with Zus to better manage their patients' care via a 360-degree view of their clinical history.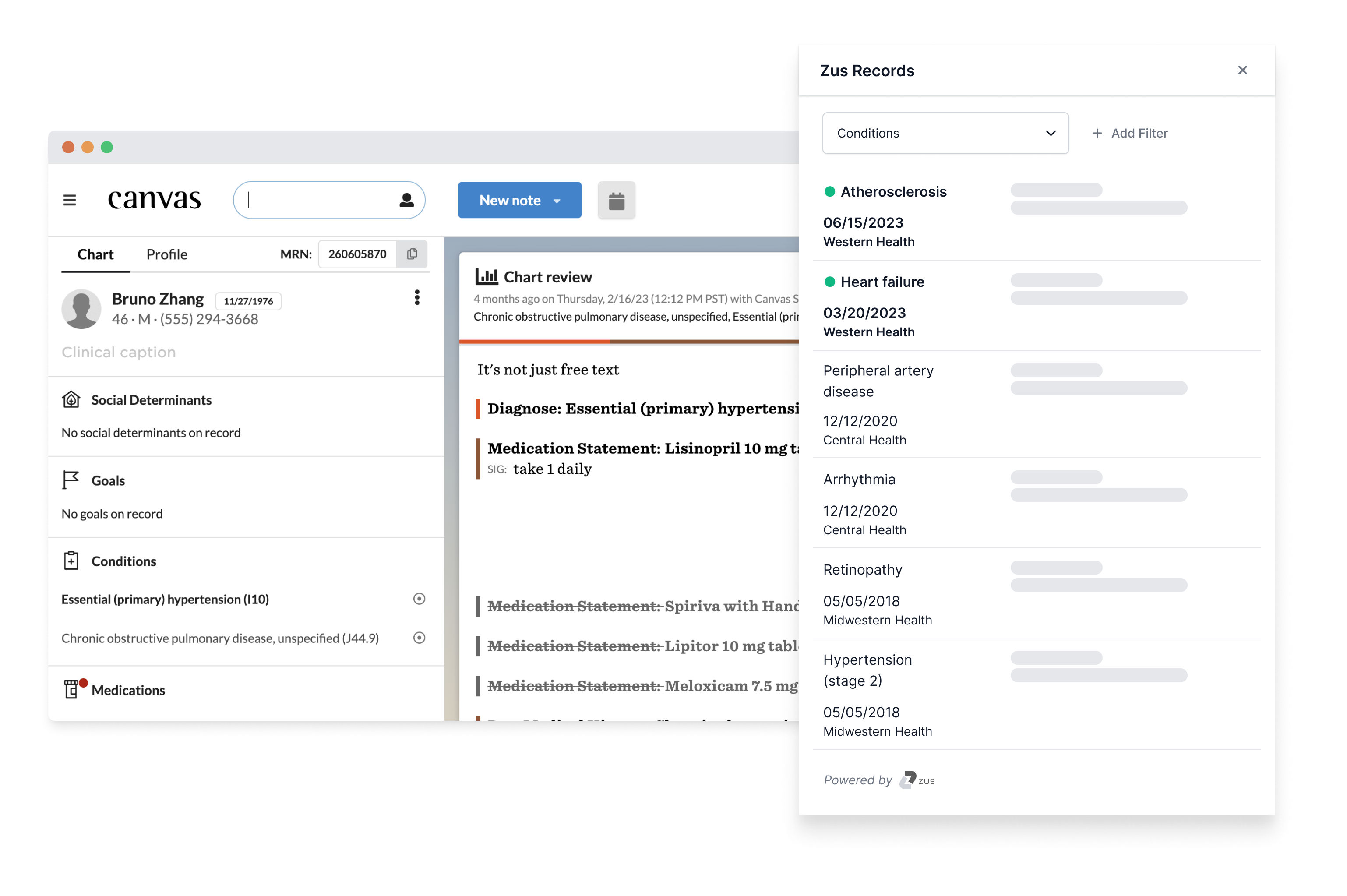 About Canvas
Canvas Medical provides the digital infrastructure for care delivery companies. Its offerings include HITRUST-certified and ONC-certified EMR with intuitive care coordination and management workflows, a FHIR API and Workflow SDK that provide industry-leading platform extensibility, and end-to-end RCM functionality. The company works with customers of all care models and verticals, from direct-to-consumer virtual care to at-risk complex care and everything in between. Read more.
Download
Why is data interoperability important?
Check out the recording of our partnership launch webinar, with a special appearance from our customer firsthand, for a preview of the time-savings customers are realizing from the integration.
Canvas Medical and Zus Announce Strategic Product Partnership
Zus for EHRs: Canvas