Healthie
Healthie and Zus
Adding data to the innovative tech stacks at the bleeding edge of healthcare
Zus Integration in Healthie
Healthie has partnered with Zus to bring Zus's external patient history on over 270M patients directly into Healthie profiles in a usable, clinically-relevant way.
Healthie customers can easily access a comprehensive view of their patients' health history and receive real-time alerts of new events, all of which can help provide better, more informed care.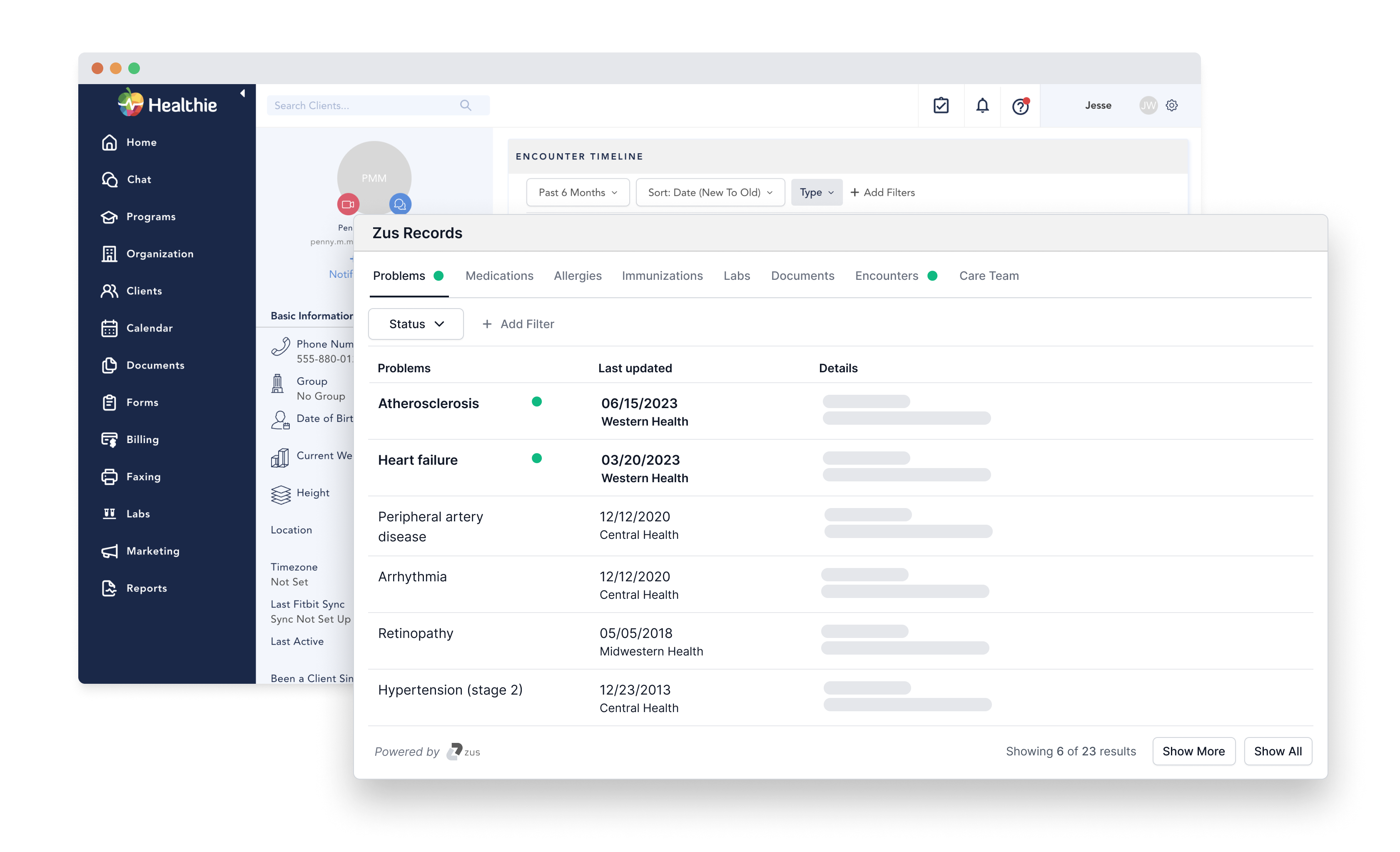 About Healthie
Healthie is a scheduling, engagement, and EMR platform used by health tech organizations who seek to build long-term relationships with their clients. Healthie's software and API infrastructure helps companies of all sizes deliver virtual and in-person care. Across their full suite of tools, Healthie is committed to powering the next generation of virtual-first care delivery with their customizable, patient-centric platform. Read more.
Download
Healthcare is shifting
Make sure you're not left behind.
Download a recording of our webinar with Healthie and joint customer Wellinks in which organization leaders discuss:

* The combined potential value of innovative healthcare infrastructure companies by integrating with each other
* The landscape's journey from SaaS to DaaS (data-as-a-service)
* The importance of not just adding tools and processes to provider workflows, but making them more efficient as well
Zus and Healthie Partner to Empower Digital Health Orgs
Zus x Healthie: In digital health, we're all in this together