Elation and Zus
Infusing data into best-in-class primary care innovation tools
Zus Integration in Elation
Elation has partnered with Zus to enhance its own data collaboration systems with the Zus Aggregated Profile. Rather than trudging through never-ending clinical document trees, Elation customers can now view and manage their patients' external data directly in the patient profile in structured, de-duplicated components organized by data type.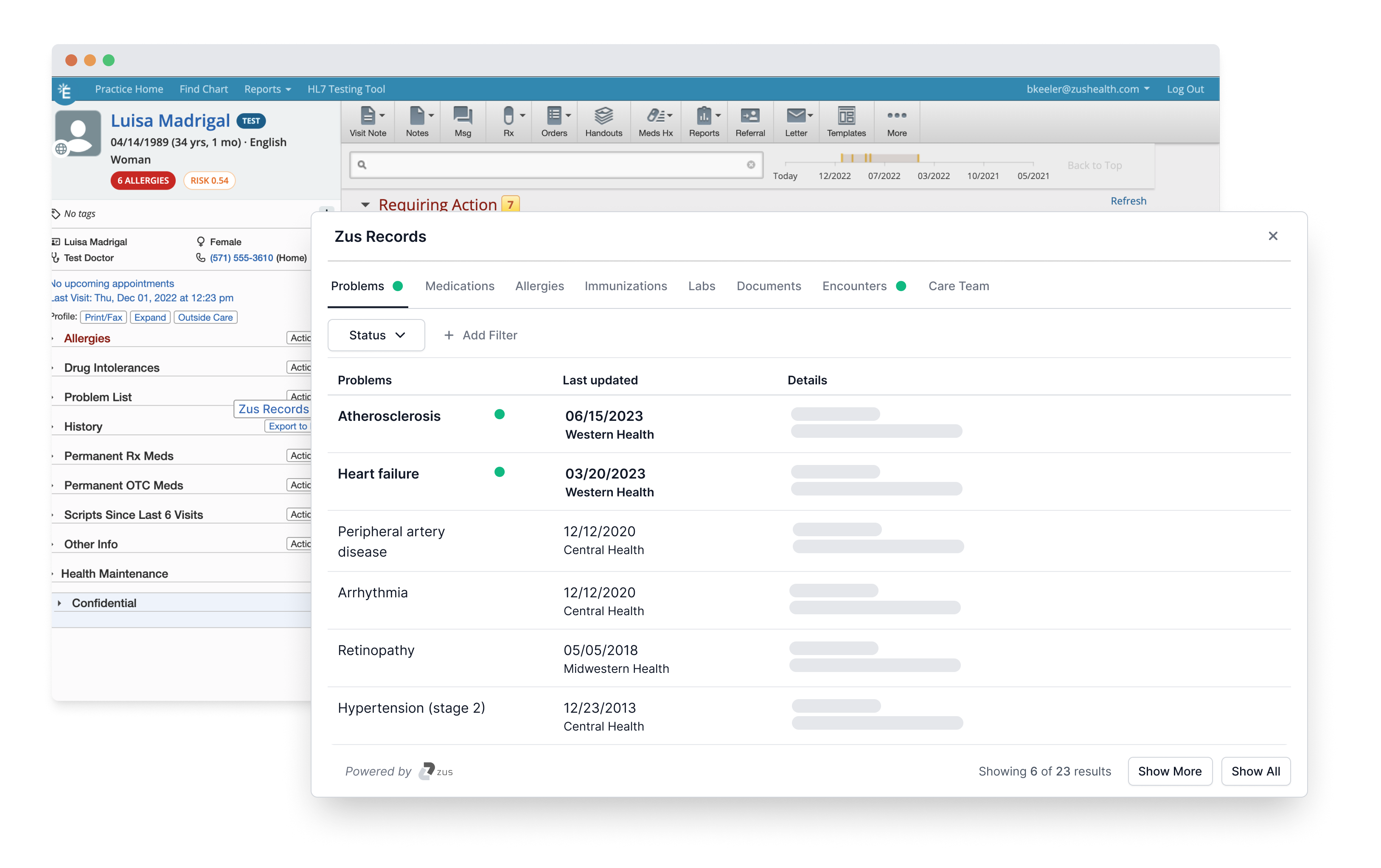 About Elation
Elation Health is the most trusted technology platform for high-value primary care. Since 2010, the company has delivered clinical-first solutions — built on a collaborative EHR platform — that helps primary care organizations start, grow, and succeed in delivering the highest-quality personalized care to patients. Elation supports primary care clinicians by relieving administrative burden and restoring the doctor-patient relationship so that they can return to the craft of medicine. The company serves 24,000 clinicians caring for more than 12 million Americans, including thousands of small independent practices and large prominent digital health innovators. Read more. 
Collaboration is crucial.
We are so excited to build towards a connected healthcare ecosystem.
A data-centric approach
The Elation-Zus partnership is building a new paradigm for primary care