Zus Aggregated Profile
Intelligent patient data.
Ready and relevant at information speed.

match rate

patients

integration pathways
A million stories high, and growing.
Tap into a single, shareable view of a patient's healthcare history.
The Zus Aggregated Profile gives you the whole story so you can prevent patient hospitalizations and disease progression before they happen. With proactive insights and constantly refreshed data, you will never miss a beat on your patients' healthcare experiences.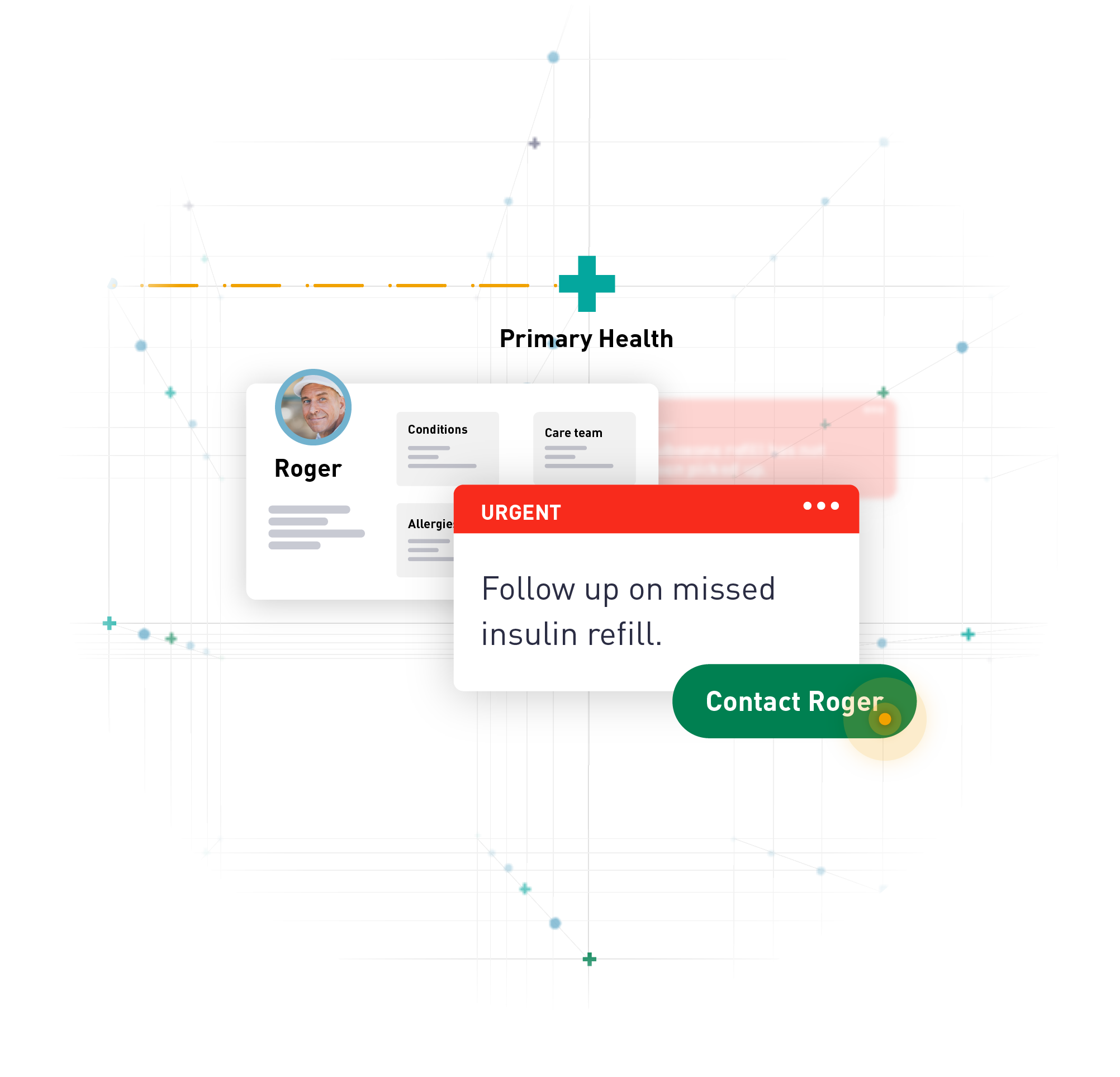 Comprehensive, relevant data
All the information in one place, curated for immediate use
Whole-person, wraparound care
Enabled by real-time alerting and insights into patient behavior
More satisfied clinicians
Gone are the days of diving through PDFs - help your teams do what they do best
Purpose-built for your use case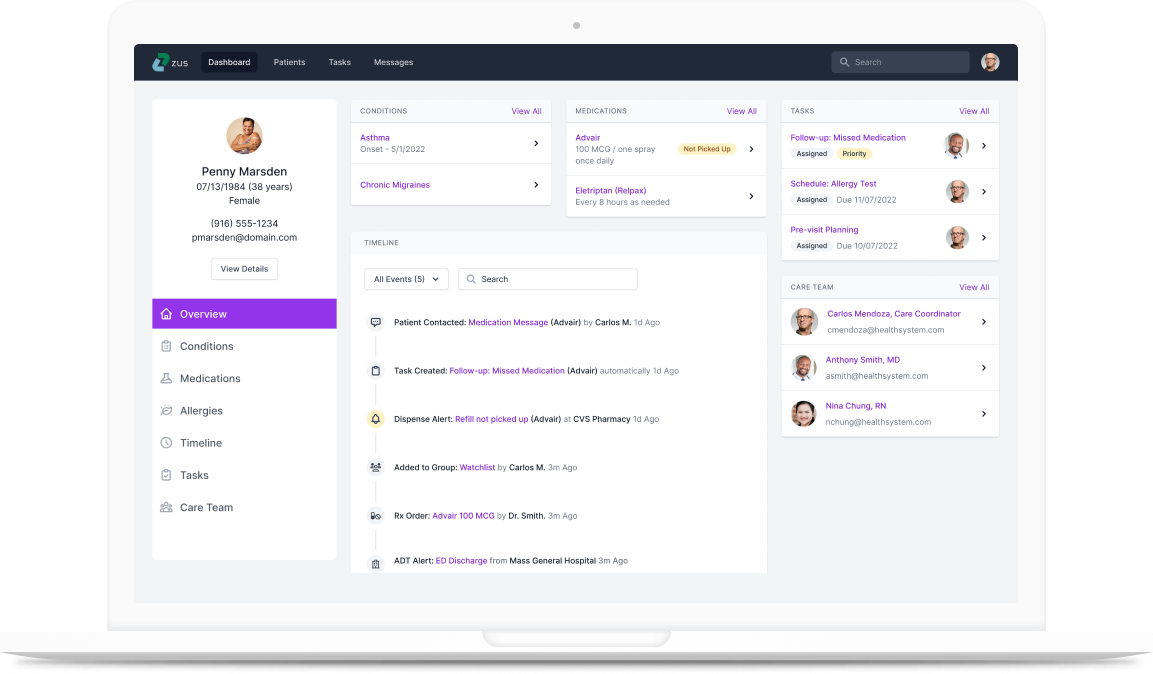 Zus App
The quickest way to never miss a beat on your patients.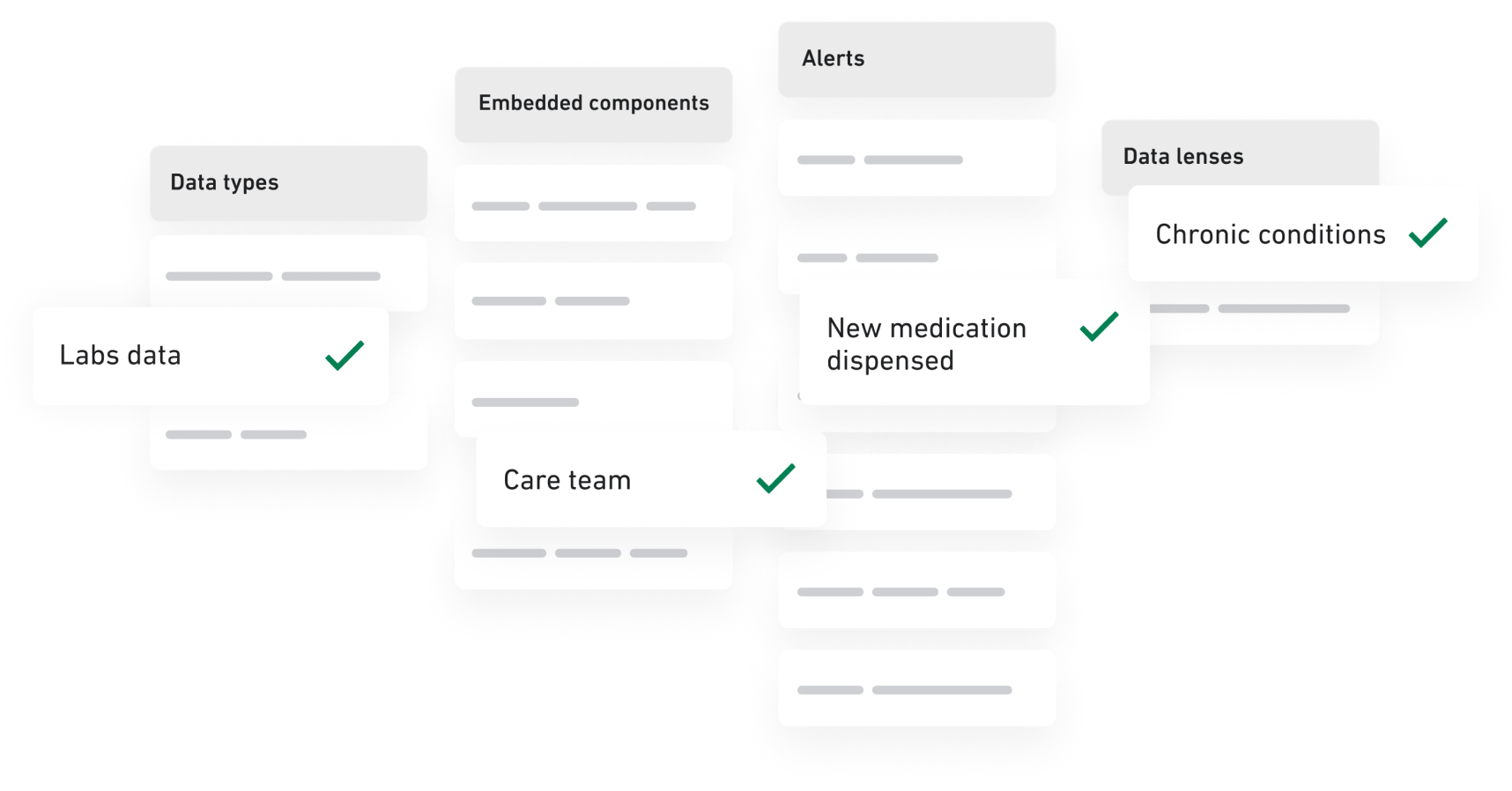 Zus API & Components
The most customizable option for deep integration.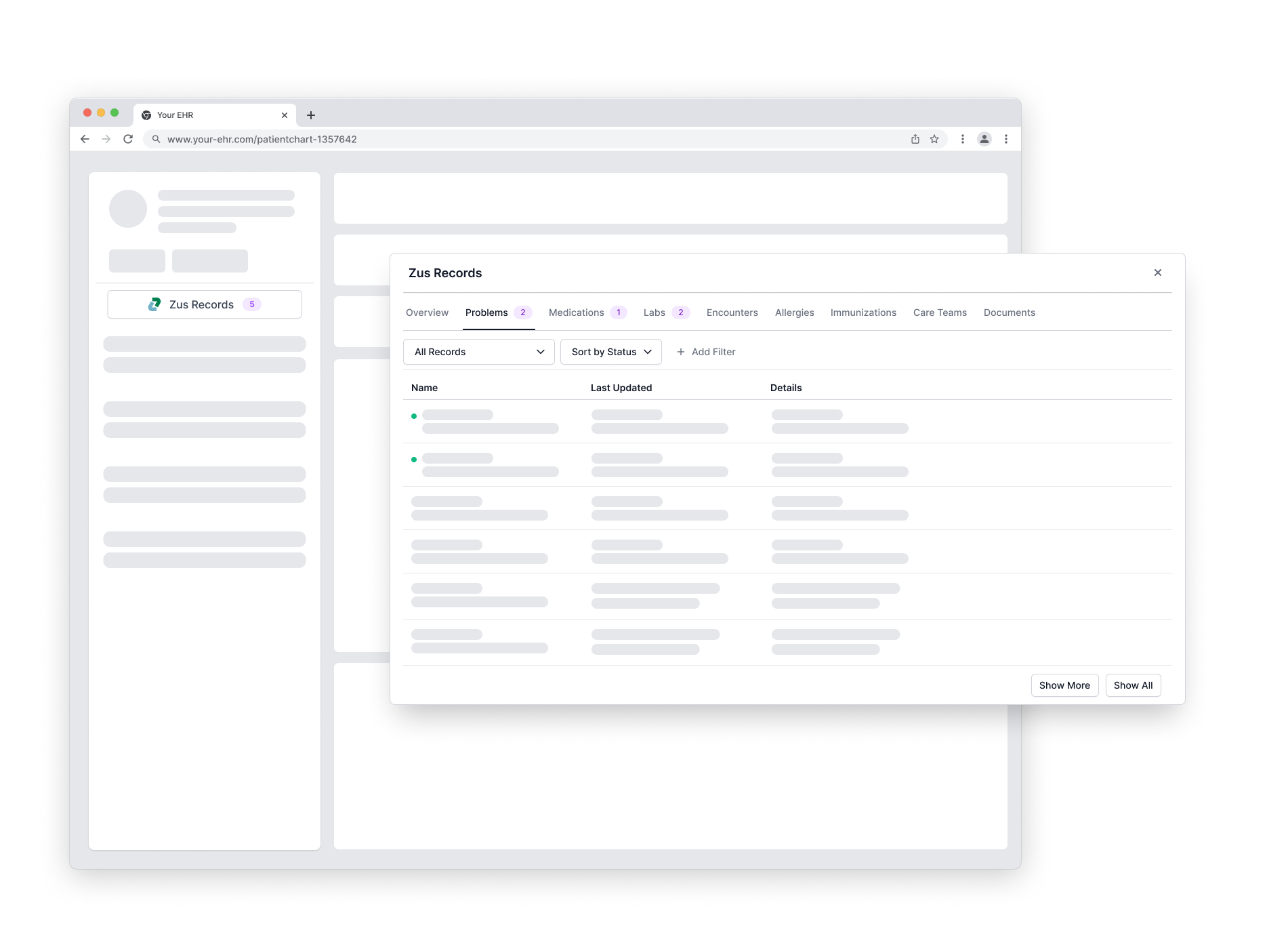 EHR & SaaS Integrations
Data embedded in the workflows you live in.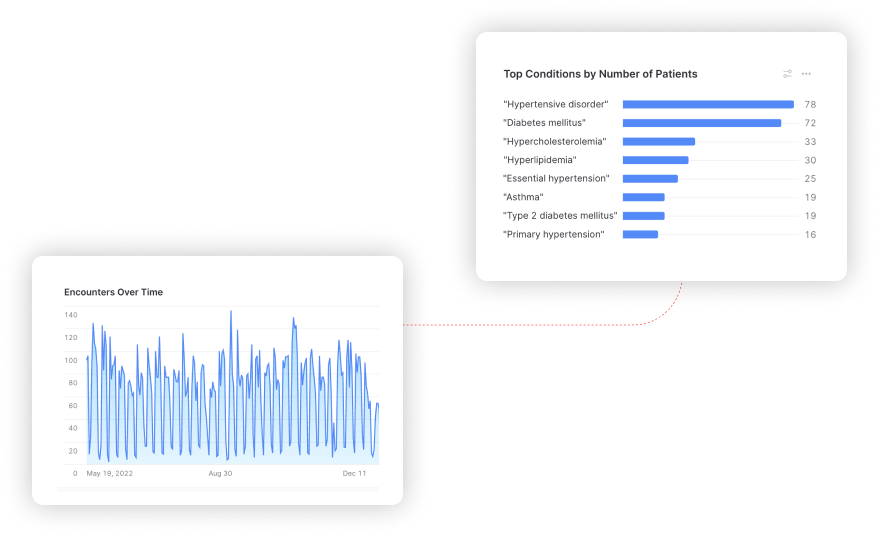 Data Mart
Ready-to-use analytics for the population health leader.