Zus is a shared health data platform designed to accelerate healthcare data interoperability.
Definition of key terms:
Healthcare data interoperability:
Refers to the exchange of patient healthcare information between providers from different organizations treating the same patient

For instance, if your primary care provider and your cardiologist are both using interoperable systems, your PCP will be able to automatically see a new medication prescribed by your cardiologist. Today, this is often not the case.
National data networks:
In the U.S., there are a variety of national networks connected to systems that create healthcare data.

Healthcare provider organizations can connect to these networks to access data on patients that they are treating and for whom they legally have the right to access health data.

Example networks include: 
What does Zus do?
Zus has built a platform that is connected to all of the national data networks, meaning that we can access data for patients across:
Medical history

(diagnoses, allergies, immunizations, etc.)
Labs history 
Alerts when patients are admitted, transferred, or discharged from the hospital

(ADT)
We then clean up that data and have a variety of integration pathways so that our customers can use this data directly in their clinical workflows.
The Zus Aggregated Profile (ZAP)
The Zus Aggregated Profile (ZAP) stores and surfaces data in a usable, relevant way to immediately unlock time savings.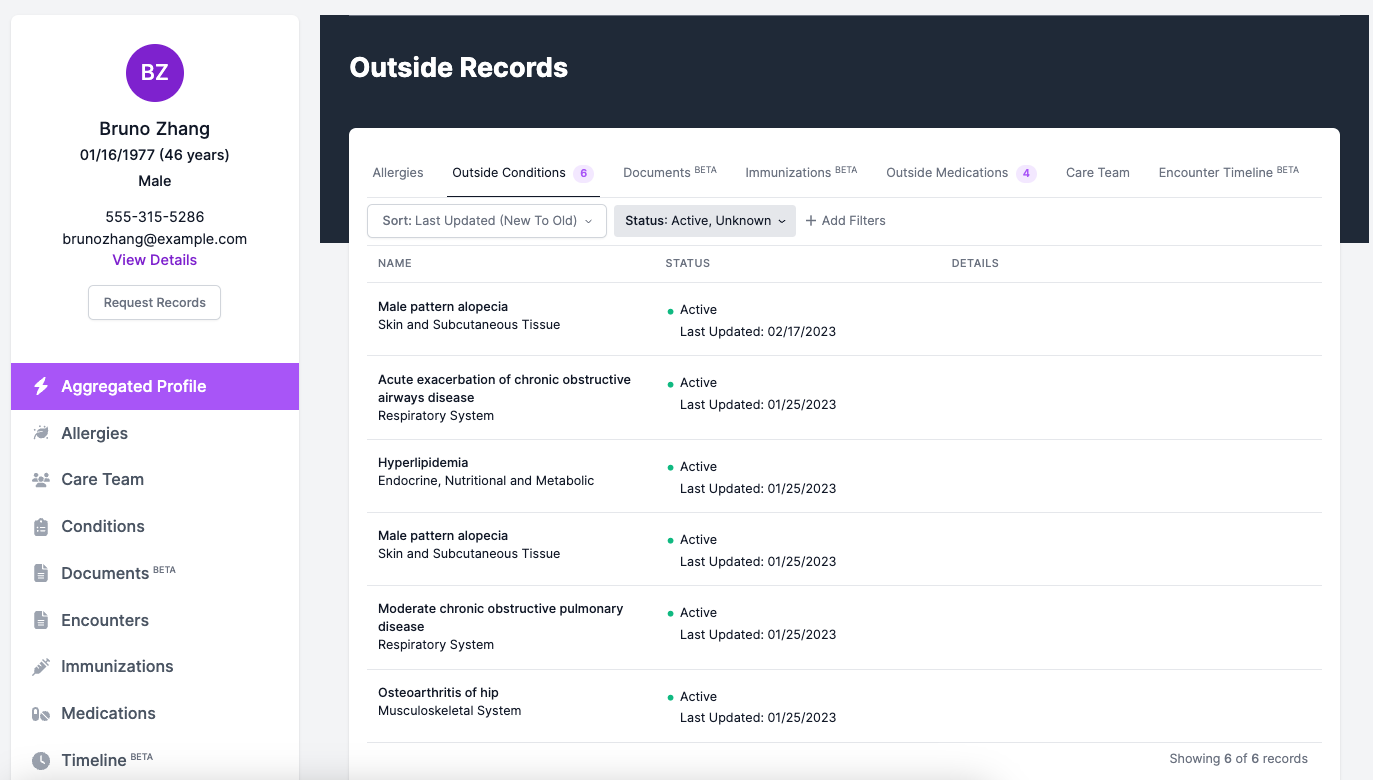 As previewed above, Zus provides structured, summarized components across a range of medical data types.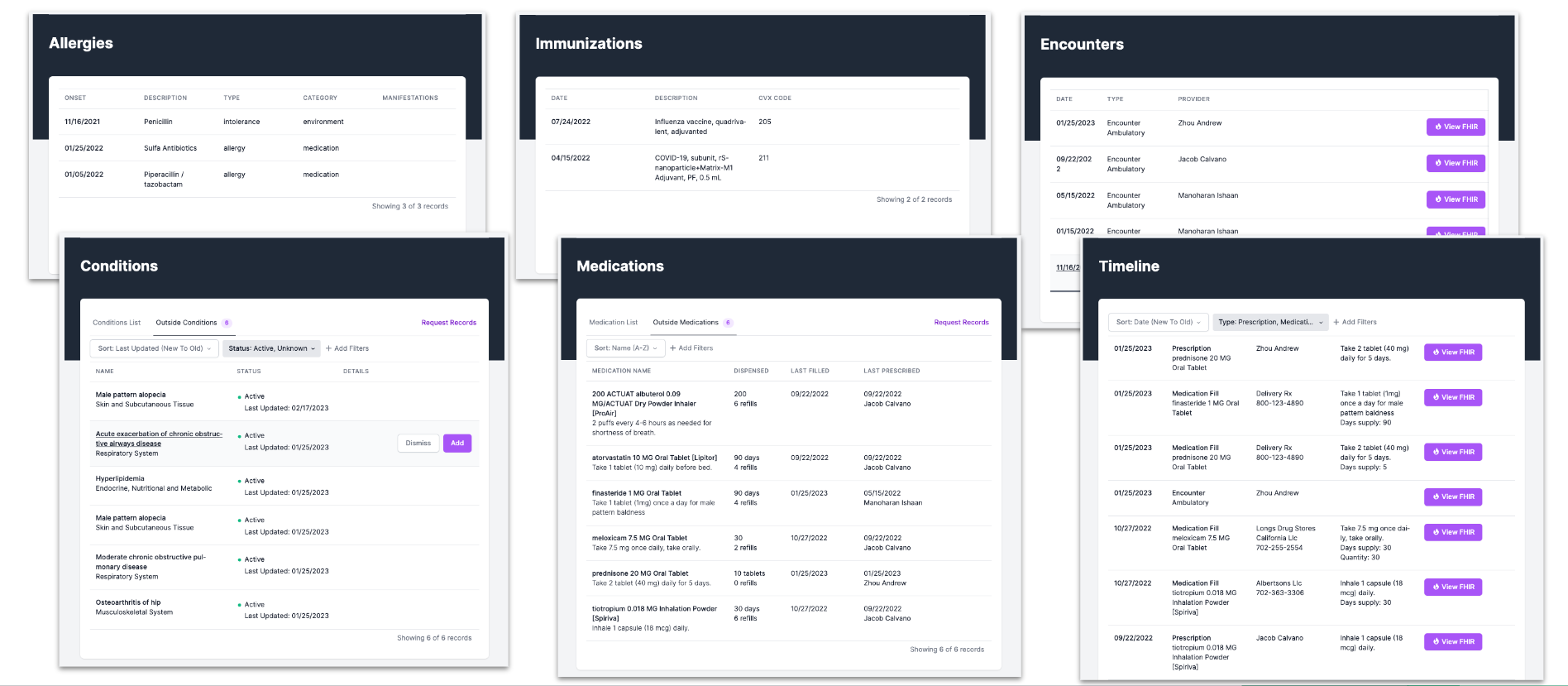 Zus is connected to a variety of data networks to empower a wide range of clinical use cases.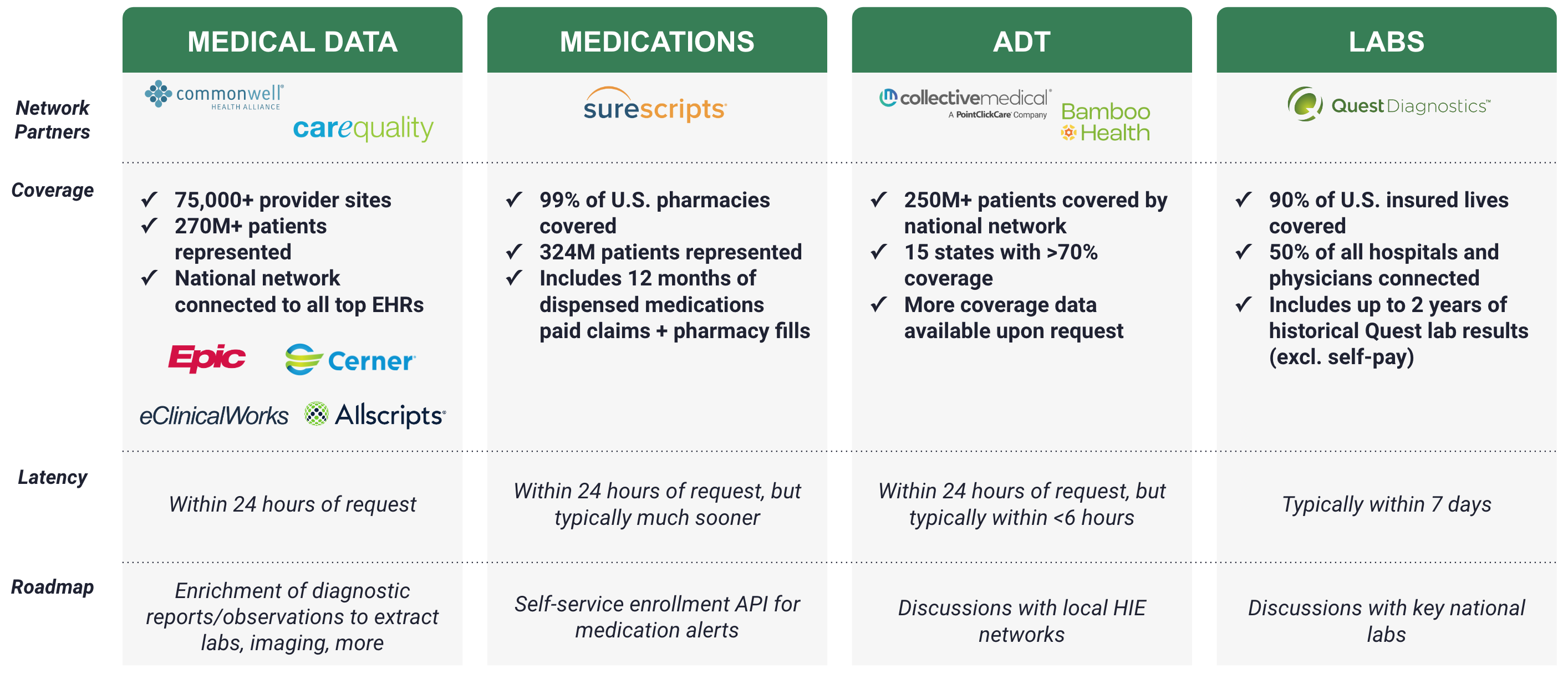 With multiple pathways, providers can extract maximum value with minimal effort.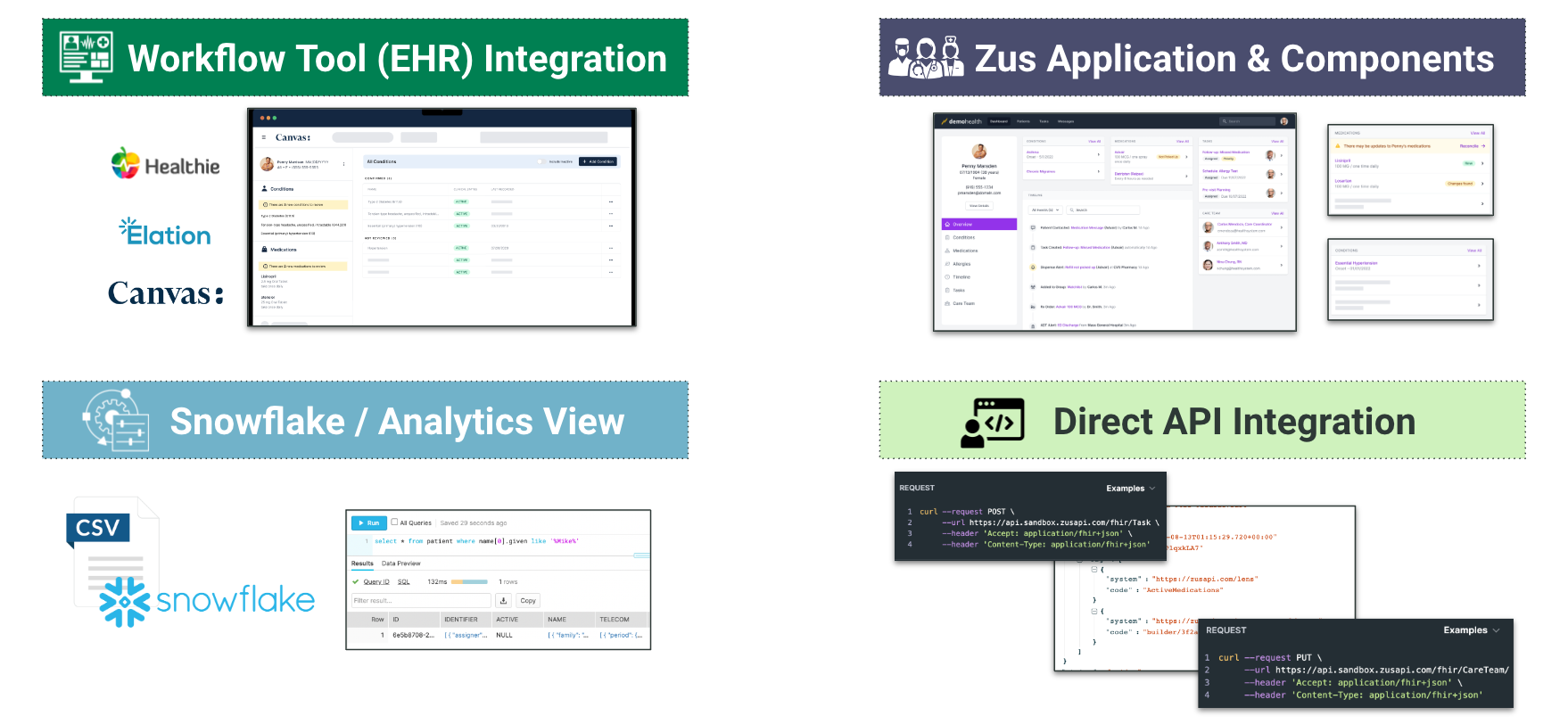 Organizations finding success with Zus today include: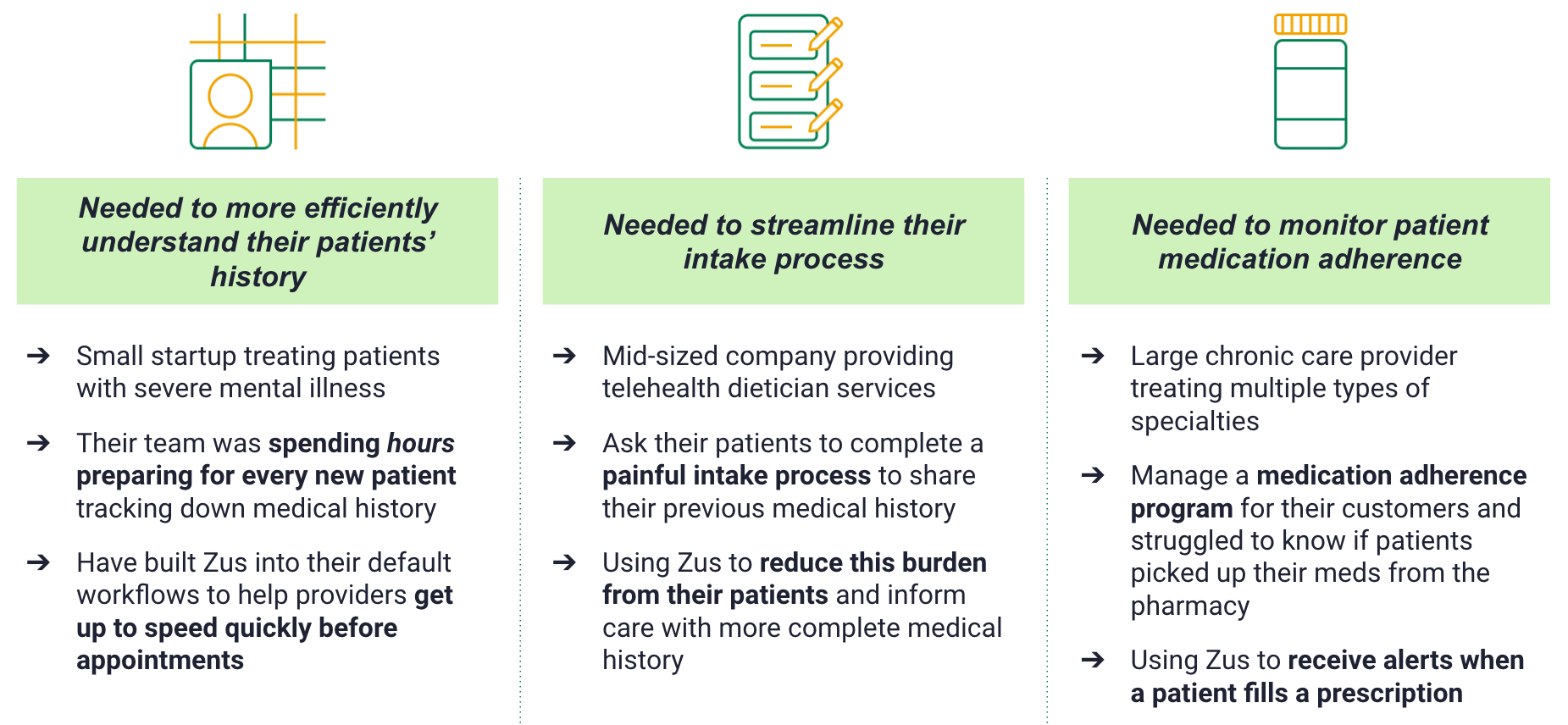 FAQs
Where is Zus sourcing this information?
Via the health information exchanges like Commonwell and Carequality, which are connected to EHRs at thousands of providers sites across the country
Who can use this feature?
Any provider organization that is a covered entity under HIPAA, has licensed providers treating patients, and is using the data to inform treatment
Where is the data stored?
The patient data is stored on the Zus data platform and made available in the chosen integration path