New Patient Onboarding
Kill the clipboard for good.
With Zus, patient onboarding is wasteless, actionable, and relevant.
Ensuring a good first impression
Healthcare finally moving at information speed.
Unleash the data's power
Pre-populate over half of your typical onboarding form, boosting conversion rates and your patients' satisfaction.
Efficiency, unlocked
Save minutes of clinician prep and reconciliation time for every new patient visit.
Let the developers develop
No need to maintain a complicated forms service: clinicians and non-techies can make direct updates.
Key Features
Onboarding just got a lot more interoperable
Forms Service
Our flexible forms capability allows for building and testing different patient assessments
Data dynamically pre-populates based on information known about each patient
Intelligent logic allows the form to be tailored throughout the patient journey
Available via API, embeddable component, or Zus UI
Clinical Reconciliation
Structured data is extracted and available for care team-friendly views
Patient-reported data is surfaced in their profile for easy reconciliation
Automatic triggers enable custom task creation upon patient form submission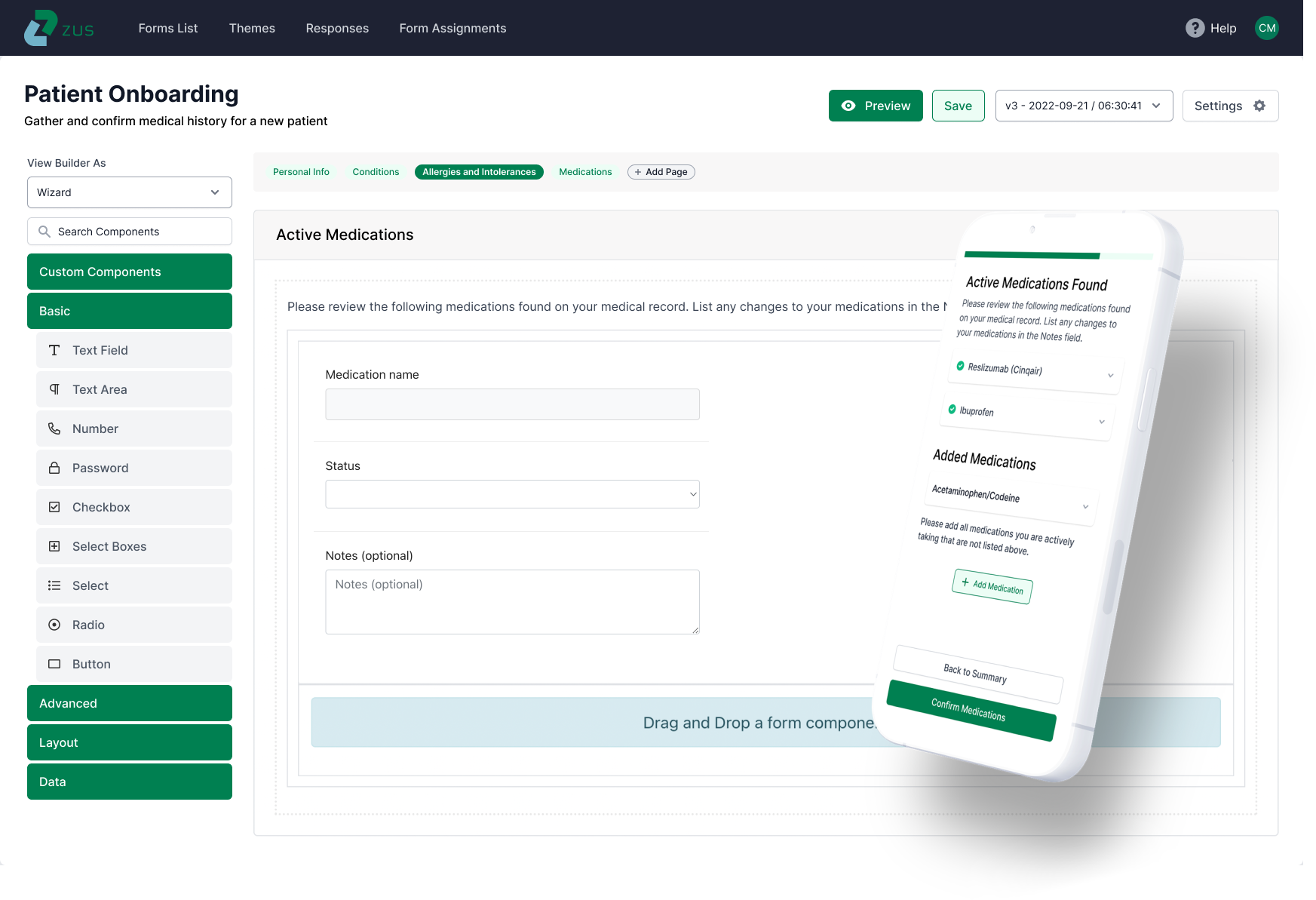 What patients are saying
We went straight to the source for perspectives on pre-population